Inefficiency is one of the biggest hindrances to eye care practice growth, but don't let that get you down.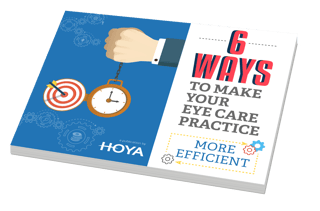 With our e-guide "6 Ways To Make Your Eye Care Practice More Efficient," you can learn a variety of efficiency-improving techniques, such as:
Online Paperwork and Scheduling
Automated Surveys and Communic
ations
Social Media Scheduling
…and more!
After embracing these ways to make your eye care practice more efficient, you'll be amazed at how much free time you have to devote to more important tasks.
Fill out the form to download your copy!