Back to school and work season is one of the most important times of year for your practice. Parents are ending their vacations, making to-do lists, and going school shopping.
This white paper series gives you resources you can provide to patients, distribute in your practice, and use to understand how to educate patients on vision problems in children.
Download them today.
Uncorrected Vision Disorders in Children Can Cause Learning Problems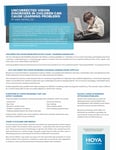 A white paper for you and your patients that dives into the murky difference between learning disabilities and vision problems that impair a child's education.
---
Eye Exams for Children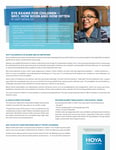 A patient-facing white paper you can provide about children's eye exams. This white paper breaks down the why, when, and how often questions many expecting and new parents have.
---
Coppertone Polarized Lenses and Children
A patient-facing white paper you can use in your practice to help educate on the uses and benefits of polarized lenses, specifically Coppertone, in protecting children's eyes.


Facts About Blue Light and AMD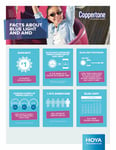 A patient-facing infographic you can print and place in your office. Educate patients on the importance of blue light protection with a variety of facts that illustrate how increased exposure can lead to age-related macular degeneration.
---
Helping People Enjoy a Lifetime of Healthy Eyes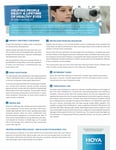 A white paper for you and your staff on how to ensure our eyes stay healthy and what your patients must do at each stage of their life, from childhood to retirement.