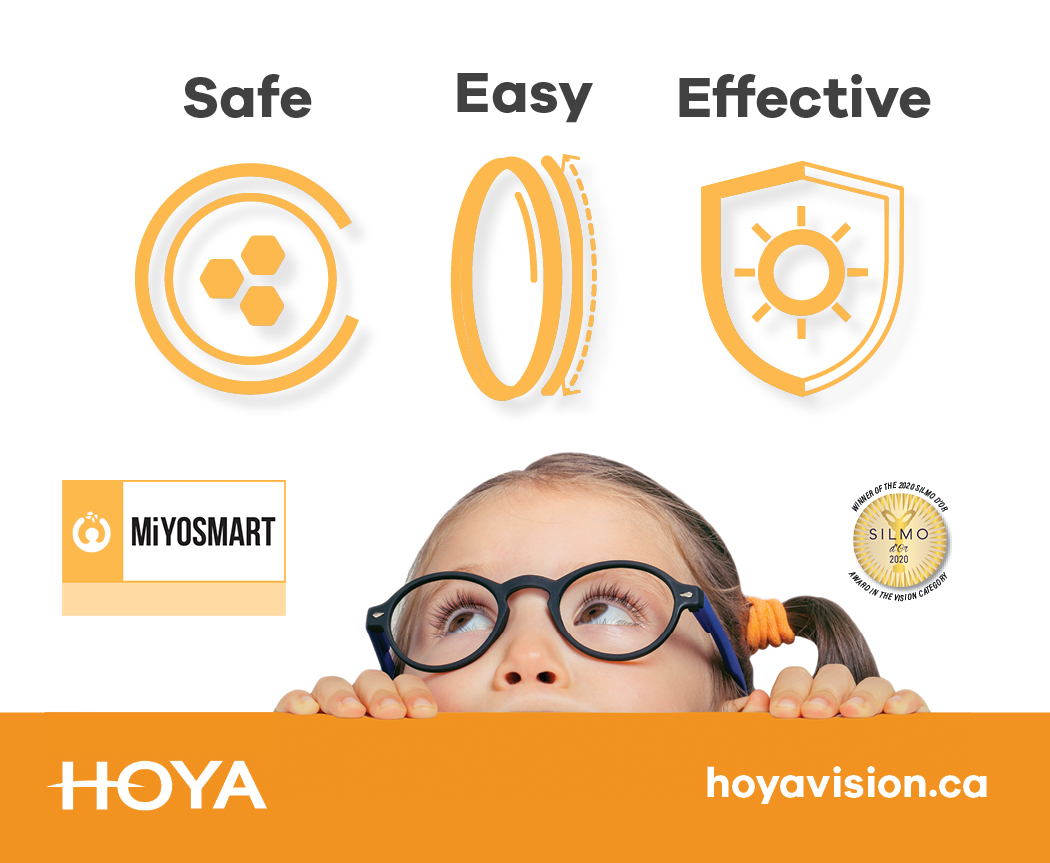 WHAT IS MiYOSMART?
"MiYOSMART is an award-winning solution designed to slow down the progression of myopia in myopic children and adolescents by up to 59% and its effectiveness have been clinically proven in a 2-year trial. Wearers can enjoy clear vision while controlling their myopia progression simultaneously."[1]
All participants who completed the 2-year trial wearing MiYOSMARTwith DIMS Technology had myopia progression reduced by average of 60%.*
BENEFITS:
Easy: MiYOSMART is easy to fit, just like regular single vision lens.
Quick: MiYOSMART does not increase chair time, your gold standard optometric procedure1 is enough to identify and manage patients.
Safe: During the 2 year clinical trial no such adverse event was reported that would have led to discontinuation of the wear.
Visit our website for additional information.
---
Download the Patient Brochure!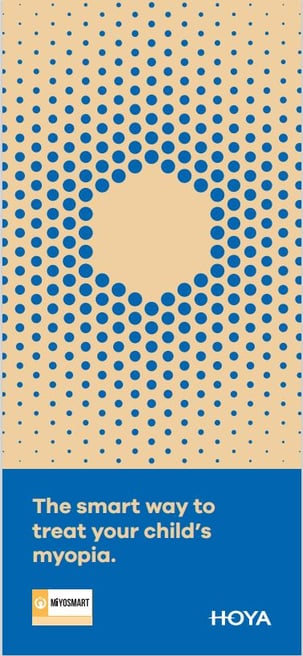 For additional information and support for Certified MiYOSMART Dispensers, click here! Note: This page is password protected. Please contact your HOYATerritory Manager for access.
MiYOSMART lenses are available to Canadian practitioners and consumers only. Not available in the United States of America.
---
[1] [1]Lam CSY, Tang WC, Lee RPK, Chun RKM, To CH. A randomized clinical trial for myopia control-use of myopic defocus spectacle lens. 8th International Congress of Behavioral Optometry (ICBO), 26-29 of April 2018. Sydney, Australia
*Myopia progression (SER) by 59% and axial elongation (AL) decreased by 60% compared with those wearing SV lenses.