From the Hub you have instant, real time access to your job statuses, invoices, product info, and labels. More features will be added over the coming year.
The Practice Owner will need to provide an email and assign permissions to the rest of the staff. Let's make that happen!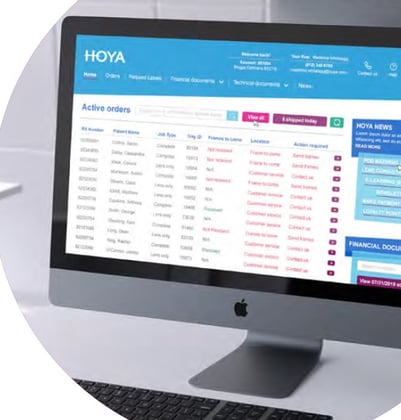 If we can offer personal assistance, please call a Hoya Hub Service Specialist at 844-736-5772, or email at hoyahubusa@hoya.com.