Educating patients about the benefits of sunglasses is a great first step, but when the time comes to find the right pair, it's a lot of information to take in. After all, your patients won't have the knowledge you or your staff does.
Fill out the form to get these three white papers on some of the more granular details of choosing the right pair of sunglasses.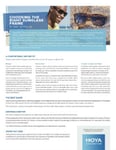 Why You Should Go Polarized
Use this to help educate patients on why polarized glasses are important and how they can protect them from pesky reflections.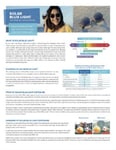 Solar Blue Light Technical Education
Blue light is a big topic, and many patients focus on digital device exposure. Learn more about protecting eyes from solar blue light.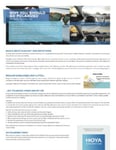 Choosing the Right Sunglass Frame
One of the most important parts of patient satisfaction is the right frame. Learn more about helping patients find the right sunglasses frame.